On a weekday evening in January, J. Cole, the 27-year-old rapper from North Carolina whose first album hit number one and who is about to put out his second album, is at the American Museum of Natural History.

More specifically, he is standing under the brontosaurus in the lobby, posing for a picture with two teenagers who look like they are in disbelief. He is not smiling, because he doesn't really smile when he poses for pictures. He's wearing skinny gray jeans, very clean Nike high-tops, a Moncler beanie, a $30,000 Rolex Presidential watch, and a leather jacket with a cotton hood sewn in.

J. Cole seems a little nervous for an interview, which you don't expect from a pop star who performs in front of thousands of people, but people have more palpable interiorities when you're one-on-one. Walking through the museum, he glances around the Hall of Mammals, focuses on the North American bison, and mentions that he came here recently with his girlfriend and her little brother. In a room full of ancient tools, he points out that it's difficult to enjoy a museum and conduct an interview at the same time.

A man pushing a rolling trash bin through the museum looks at J. Cole, stops pushing the trash bin, and gets his picture taken with J. Cole. He shakes J. Cole's hand vigorously and continues pushing the bin.

Ten minutes later in the Hall of Ornithiscian Dinosaurs on the fourth floor, J. Cole seems much more comfortable. The museum is almost empty, because it's 5:10 and the museum closes at 5:45. J. Cole stands in front of the stegosaurus.

DAVID SHAPIRO: You're lecturing at Harvard on [February] 26th, right?

J. COLE: [excitedly] Yes!

SHAPIRO: How did that come about?

J. COLE: I've been planning to do a college tour since I came into the game about four years ago. I've always envisioned going out on the road and going to colleges, doing a half-show, half-forum type thing. We actually talked about doing a college tour as part of the campaign for this album, and right after that, Harvard asked me to speak.
Read the interview at www.interviewmagazine.com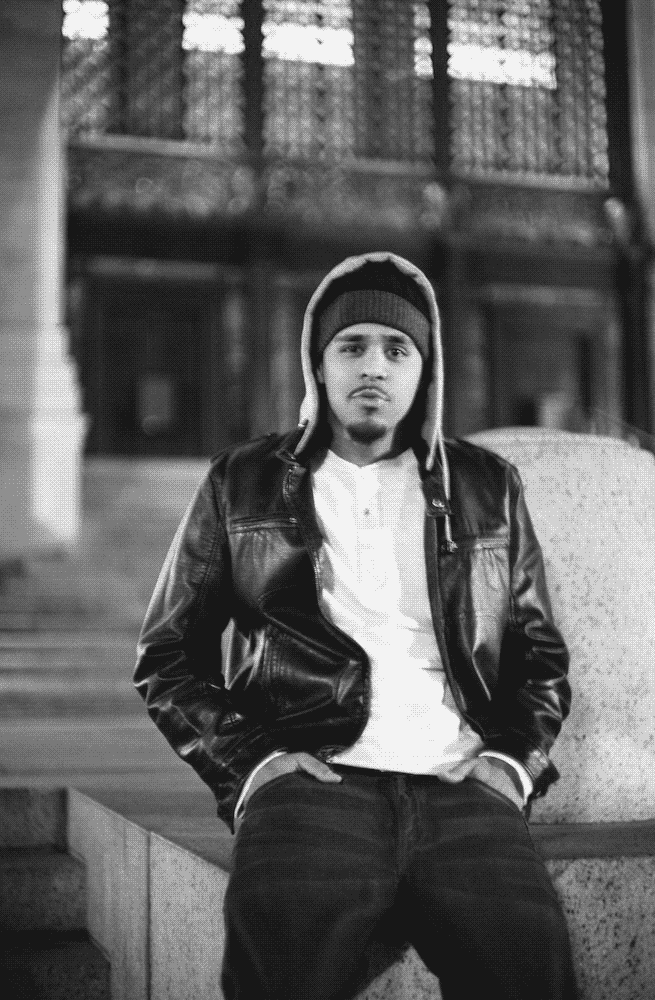 By DAVID SHAPIRO
Photography AARON STERN